After working with many professional women, these are the 3 most common things I see holding women (like you) back.
You sidestep difficult conversations or avoid confrontation because you think you'll be seen as rude or pushy?
You're frustrated because your influence and achievement goes unrecognized.
You feel unsure how to navigate office politics and afraid that saying the wrong thing to the wrong person could cost you a promotion or even your job.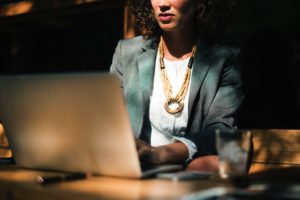 Stay centered, clear and calm, especially when you're navigating challenging conversations.
Confidently network, inside and outside your organization, and build strategic alliances that advance your career and reputation.
Balance your nurturing qualities with being assertive and confident when speaking up in decision-making meetings.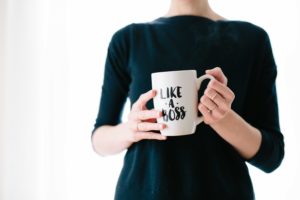 Hello, I'm Gillian Windsor, and I'm delighted you're here!
The journey to a successful career is not a simple one for a woman. We want to "balance" our family life, and at the same time be influential in positions that utilize our skills and talents.
Traditionally we've been trained to put others first. We learn to shut up and put up with disrespectful attitudes, or remain meek and humble when it comes to self-promotion because it's not ok to stand out!
I know this firsthand. I was once dominated by the opinions, judgment, and pressure of others. I was shy, inhibited, and lacked the confidence to speak up and take action.
All that changed when I made a promise to myself to find fulfillment no matter what. My journey taught me how to connect and trust my intuition, act in alignment with my core values, and take charge of my life.
I transformed who I knew myself to be and in the process, I became determined to support other women to do the same.
Now, for more than 20 years, I've worked with hundreds of professional women, just like you, to claim their authority, grow their self-confidence, and ascend in their careers.
The truth is, you don't have to let your Feminine Powers of discernment, confidence, and sovereignty suffer…